When we've experienced relational trauma, we've been victimized. Some of us stay victimized long after the trauma has happened and this wreaks havoc on our lives and relationships.
Some of us have been the one with the victim mindset, and some of us have been in relationship to someone who perceives the world through the victim mindset. (And some of us have played both parts.) No matter which side we've been on, if we've experienced it, we've felt the dread, fear and infuriation this mindset brings with it.
Perceiving from the victim mindset is different from being victimized although the two are related. Those of us who have survived trauma, especially in early childhood, often stay stuck in the victim role and our victim mindset is born.
Clinically, we refer to the victim mindset as learned helplessness. Learned helplessness happens when we are exposed to an aversive stimulus that we cannot avoid. Whether we are trying to avoid a slap, bullying at school, sexual abuse, or mistreatment from friends, if we feel powerless enough, we will learn that, no matter what we do, we can't stop it. Studies show that many creatures including fish are susceptible to the learned helplessness phenomenon.
This is an allegory I often tell when I'm working with clients:
A few decades ago, circus animal handlers tied baby elephants to a tent stake. They attached a heavy chain from the baby elephant's leg to a stake near the tent so that they could be left unsupervised without wandering away. Throughout its life, this is how handlers kept the circus elephant. Once the elephant matured, the handlers exchanged the heavy chain for a thin rope. The strength of a heavy chain was no longer needed; just a little bit of resistance against the animal's leg was enough to keep it from freeing itself. The elephant was more than strong enough to pull its leg away from the tent stake and roam free, but because of its early conditioning, it didn't realize this. It gave up at even the slightest bit of resistance. At one point, the elephant was actually stuck, and it habituated to being stuck. It continued to believe that it was helpless passed the point of objective helplessness.
This story is a great way to pictorialize the learned helplessness/ victim mindset. At some point, we are helpless, and we are subject to feeling helpless long after our objective helplessness.
Whether we are the person with the learned helplessness/victim mindset or we're interacting with someone who is stuck in the learned helplessness/victim mindset, we find ourselves emotionally drained. It's a challenge no matter which role we play. If we are the victim, we move through life feeling powerless and miserable. In reference to the circus elephant, we might think, "You can see that I'm stuck! Why won't you help me and untie my leg from the tent stake?!" If we are in relationship to a victim, we feel irritated and burdened. We probably think, "Just start walking away from the tent, and you'll see you're not actually stuck!"
It's hard to be the one who feels dependent on someone else to change things, and it's hard to be the one who is charged with the impossible burden of changing something for someone else. Nothing is ever enough, and everybody feels it. In this dynamic, everybody is set up for failure.   
Here is a list of 23 common characteristics demonstrated by those of us with the learned helplessness/victim mindset:
1) Self-pity: We typically wallow in how hard things are for us. We feel entitled to better treatment and circumstances, but don't know how to manage our disappointment or set and maintain a healthy boundary. Instead, we feel bad for ourselves and wait for someone or something to improve our situation.    
2) Lack of Accountability: Our feelings and circumstances are not our responsibilities. Instead of taking care of our feelings and identifying our part in a situation, we look to external stimuli that we're sure is the culprit of our discomfort. If good things happen, we're not sure how or why, but we know it couldn't be because of anything we did. We wait for the other shoe to drop. If something bad happens, we are usually anxious about it but not surprised.
3) Passive-Aggressive: Growing up, it either wasn't safe to disagree or assert ourselves, we went unheard, or we weren't taught how to do it. We do not know how to appropriately self-advocate or assert ourselves, so we communicate our displeasure and hurt through passive-aggressive comments, actions, and silence. We wait for the other person to address an issue and when they do, we often become defensive or deny any hurt, disappointment, anger, or resentment.     
4) Quit Relationships, Jobs, Hobbies, etc.: Instead of maintaining proximity to a person or situation and working through challenges, when we experience hardship in a dynamic we cut someone out of our lives, quit a job or hobby, or otherwise remove ourselves from the relationship or situation. (Abusive or toxic situations are not included in this dysfunctional behavior. It is perfectly healthy and recommended to remove ourselves from an abusive or toxic circumstance.)
5) Critical of Ourselves and Others: It is hard to be compassionate for others when we a) didn't experience much compassion growing up b) aren't compassionate with ourselves and c) haven't been able to receive compassion from others in any meaningful way. We nitpick, judge ourselves and others harshly, and hold people to unreasonably high standards.        
6) Blaming: We believe that everything would be so much better if someone else changed their behavior. Everything feels like a personal affront, and we believe that others know exactly how we are interpreting their actions but just don't care. We inflict unnecessary pain in relationships because of our unwillingness or inability to accept responsibility for our choices and feelings.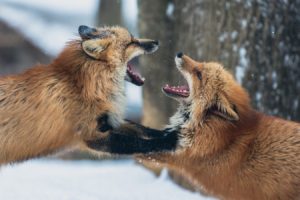 7) Frequent Comparison: We look around to see who among us has it better than we think we have it. We vilify those people and feel sorry for ourselves. We feel better about ourselves (but it is short-lived) if we identify someone who is not as smart or successful.      
8) Difficulty Letting Go of Conflict and Grudges: Man, do we hold grudges. We bring up perceived wrongdoing long after it happened. It often feels like those wounds happened yesterday. And we don't back down. When given the choice of being happy or right, we almost always choose to be right. (But since we don't see our choices, that's not how we would tell it. We believe we're just doing what we have to do.)    
9) Don't Know or Respect Self-Boundaries: We are out of touch with our boundaries, so we are constantly going above and beyond, even when it doesn't work for us. We are constantly doing more than we can do. We don't know how to say no and are afraid that, if we do, we will be rejected and abandoned.
10) Often Feel Slighted or Targeted: We do not feel considered by others. We feel targeted and cheated. We're not faithful believers in the unintentional or giving the benefit of the doubt to others. If we feel bad about something, it's because someone wanted us to feel bad. People aren't just doing things, they are doing things to us. And we can be really hard on the people who we believe have perpetrated a slight.
11) "It's Never Enough" Mindset: We are constantly aware of and looking for lack. We're inclined to focus on the negative even when something positive happens. If we get a raise, it happened too late. If we get engaged, we don't like the way it happened. If we go on an incredible vacation, the weather sucks or the accommodations aren't up to our standards. If it's raining happiness, we will pull out an umbrella and wonder why it's not raining down on us.
12) Insecure: We need constant validation or reassurance at work, in our relationships, and everywhere else. We don't trust our own experience, so we need it narrated to us by others. But we only want the positive version. And not too much of that, either, or we'll feel uncomfortable and mistrustful.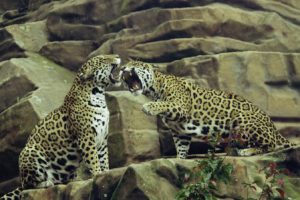 13) Loud Inner Critic: Our inner critic is our loudest internal voice. We could have always done something better, smarter, more thoroughly, or more efficiently. We don't look as good as we want to. We aren't as worthy as everyone else. We amplify our mistakes and gloss over our positive attributes if we see them at all.
14) Unhealthy Management of Feelings/Mismanagement of Anger: We don't know how to take care of ourselves and our feelings. We look to people and things outside of us to improve our mood, situation, or to make us feel better. When we're angry, it's usually disproportionate to the situation, and we're often mean. We oscillate between quietly seething and exploding in rage.
15) Complains: Pretty much everything can be turned into a complaint. We are unable to sit with happiness, joy, relaxation, or neutrality for any length of time. Our negative-biased brains are in overdrive, constantly searching for what's wrong, what's lacking, and what could be better. We are never satisfied, and everyone around us knows it.
16) Difficulty Accepting Compliments: We are uncomfortable with most types of attention and don't respond favorably to positive attention, compliments, and gifts. You will not often hear us utter a gracious, "Thank you so much." You will hear a constrained, "Oh… um, thanks." We often tell people why they are wrong to compliment us. We feel undeserving and mistrustful of compliments. But we are even worse with negative attention…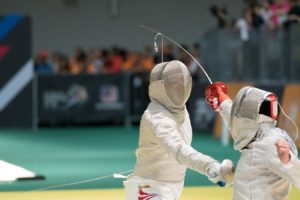 17) "It's Not Fair" Attitude: We begrudge other people their happiness and take it personally. It's not fair that they have what they have and we only have what we have. It's not fair that life is as hard as it is for us. We firmly believe that our lives should be better, easier, or smoother in some way.     
18) Vacillate Between "It's Not My Fault" and "Everything is Always My Fault Because I'm Terrible" Attitudes: When we're not blaming other people for doing the wrong thing or causing us to have to deal with uncomfortable feelings, we blame ourselves because, after all, we believe that we are terrible. We either take on too little responsibility for wrongdoing or too much and beat ourselves up mercilessly.
19) Cannot See Choices: We see all of our actions, thoughts, and feelings as inevitable reactions to external stimuli. Life, people, and situations have power; we're simply living in reaction to them. Our lives are not in our own hands. And that's exactly how we relate, talk, behave, and live. We don't choose how to spend our money, what to eat, or how much to drink; it just sort of… happens.        
20) Often Feel Resentful: Because we don't know how to manage and communicate our feelings, we usually bottle them up and store them away in our resentment bank. This resentment leaks out and alienates us from others. Over time, if left unchecked, this resentment turns into contempt.      
21) Defensive When Given Constructive Feedback: This is the kiss of death. Anyone who knows us knows that we don't do well with attention. We fear that people will notice that we do not measure up so, when there are ways in which we are not measuring up, and someone says so, we cry, get defensive, and blame others. Once we get ourselves together, we meet our new demands passive-aggressively.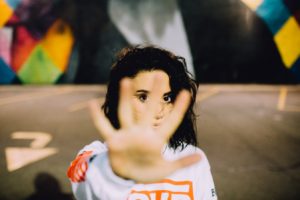 22) "Life Just Happens to Me" Mindset: Because we cannot see our choices, we don't see our lives as a series of choices as much as a series of events that happened to us because of other events that happened to us and so on. We feel completely disempowered and stuck in relationships, jobs, and life situations. Drama, hardship, and struggle are always at our front door, sneaking through windows, and wreaking havoc in our homes.
23) Difficulty Reaching Out: We often wait to be contacted by others. It either doesn't occur to us that we can reach out, too, or we feel uncomfortable doing it, as though we're overstepping our bounds or being a bother. Besides, if someone really loves us and wants to make time for us, they'll reach out no matter how long it's been since they've heard from us.   
This way of living is really hard on us, and it's very hard on our relationships. We feel some level of miserable most of the time, and it rubs off on others. Many of us come by this victim/learned helplessness mentality honestly. It's an understandable response to adverse and traumatic experiences. Transitioning out of this mindset takes deliberate effort, patience, and time, but it can happen.
I don't have a quick "10 Ways to Stop Learned Helplessness" follow-up article because it can't be done in 10 quick and easy steps. It takes time and effort, and often the guidance of a psychotherapist or coach. Like everything, it is a practice.
If you would like to talk more about shifting your mindset or changing the way you respond to someone who you believe employs this mindset, please contact me.
Love and Be Loved,
Natalie
I am a licensed mental health professional serving Portland, OR. 97205.