Those of us who experienced relational trauma at an early age either weren't taught how to have clear, predictable, and logical boundaries or had that training interrupted. Chances are, we do not know how to set those kinds of boundaries for ourselves now. In fact, we probably have a skewed idea of what healthy boundaries look like. We might think it's our responsibility to prevent others from getting mad or sad. We might have had to do this to keep ourselves safe during childhood. We might think it's perfectly acceptable to micromanage someone else's choices. (And we probably don't see it as "micromanaging." It's more likely that we see our behavior as helpful or supportive.)
There are a million examples of unhealthy boundaries (or lack of boundaries). Here are a few common ones:  
Saying yes when we mean no.
Trying to control someone else's behavior or choices.
Being unclear (with ourselves and others) on what we're willing to tolerate and what we're not.
Not telling the truth about what is working for us and what isn't.
If we break a commitment to someone, being dishonest with them about why.
Not saying how we feel because we think someone doesn't want to hear it.
Being unwilling to end a relationship if that relationship has become nonreciprocal.
Not letting people have their feelings when we say no or set and hold a limit.
Not Accepting someone else's limits without becoming defensive or punishing.
It is understandable that at some point, we learned that we would be safer or more effective at getting what we wanted if we demonstrated these behaviors. As adults, though, most of us have found that they no longer serve us. We understand that these behaviors keep us from genuinely connecting with ourselves and others.
See if this scenario sounds familiar. Your partner tells you he's been working really hard, is tired, and needs a break. He asks if you'd mind if he took a long weekend away with some friends to blow off some steam. This is the third recreational trip he's taken without you in four months while you have not taken one in two years. You have also been working hard, are tired, and would like a weekend away with your friends. If you say no, you don't mind, it will mean managing your fulltime work schedule, your two-and-a-half-year-old, and preparing for the week-long visit from out-of-town family you've scheduled for the upcoming holiday week. If you say yes, you absolutely mind, it will mean disappointing your partner. You say yes, throw this newest resentment in your resentment bank, and martyr through. He has a great time and comes back feeling refreshed.
The fact that you said yes to the trip isn't what makes this an unhealthy boundary. Plenty of partners trade off taking separate vacations. It's the fact that you haven't traded off taking vacations in years, said yes when you meant no, didn't tell the truth about what's working for you and what's not, and silenced your feelings to keep your partner from feeling disappointed.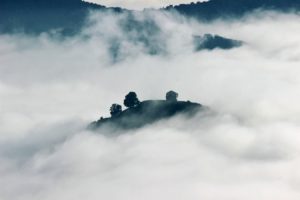 Sometimes we confuse boundaries with controlling behavior.
Boundaries involve choices, what we are willing to do and accept and what we are not, and our behavior that we can control. "I won't answer your call if you call after 9:30p." Or "If you continue to talk to me this way I'm going to leave." Or "I can't help you with that right now. If you still need help in a couple of hours, try back then."
Controlling behavior is manipulative and often passive-aggressive. "I told you I'd leave you if you didn't stop drinking and start going to AA so, I'll take you to your AA meeting to make sure you go, wait outside to see if you stay, and pick you up to make sure you don't go to any bars or liquor stores on the way home." Or "I hate the way she talks to me. I'm going to give her the cold shoulder whenever she says something in a way I don't like so that she gets the message." Or "I'm making plans with a friend for next week even though I might not feel up to hanging out with them. I want to please them in the moment. Rather than making tentative plans, I'm going to cancel last minute because I don't want to deal with them feeling frustrated or disappointed with me right now. I'll just avoid them for a few days after I cancel our plans and then go on as if nothing has happened."
We exert control over people or situations instead of setting boundaries so that we don't lose the relationship or situation on which we are dependent.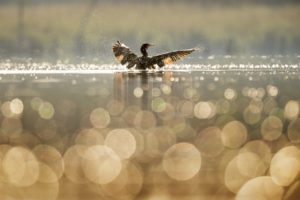 Weak boundaries often flop either way. If we know that we can be pressured into doing something we don't want to do, we probably assume others can, too. Unconsciously or intentionally, we might apply pressure or bulldoze to get someone to relax their boundaries.
We're afraid to set boundaries because we don't want to deal with what happens when we keep them. We don't want to have to hold the limit with our children or parents or partners or friends or coworkers. Boundaries are painful. They take work and commitment. It hurts when someone is mad at us or when we have to separate from them for a while or for good.
Instead, we try to show someone how frustrated or scared or sad we're feeling by saying mean things, doing things "at" them (drinking, stomping around the house, eating, starving, literally anything), making empty threats, tantruming, or shutting someone out for a day or two. If we weren't allowed to set boundaries as children, if our boundaries weren't respected, or if we never learned how to set boundaries, we'll be well-practiced at power struggling and weak at boundary setting as adults.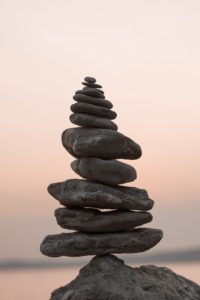 A sneaky way for us to fall off our boundaries game is the urge to care-take.
We give advice or help without being asked. We insinuate ourselves into someone else's situation and micromanage them. We rescue people, do for them, give to them because we want to feel needed, indispensable, helpful, and lovable. Usually, what happens is the other person starts to expect this from us. They depend on us. We feel good about ourselves knowing that we're taking care of someone and we wait for the effusive gratitude and love. When the reciprocity doesn't come, we start to feel resentful because we are doing so much. It's pretty much doomed from the start.
There is a difference between giving to others and helping people in need and care-taking so that we get our needs met. We give so that we live inline with our values. We care-take in hopes of not being abandoned. When we care-take, the boundary between our responsibility and others' responsibility is blurred.
Often, we get so sick or run down we can't perform our care-taking behaviors continuously. Some of us pray for a sick day so that we have an excuse to stay home and not take care of anyone else for a while. Self-care is so foreign to us that we feel we have to justify it through illness or injury. "I've been working hard and taking care of everyone else. I'm exhausted and sick as a dog. I deserve to stay in bed and watch TV and rest." We equate care-taking with earning our keep. Some of us are often sick or inured and use that time to wait for others to give us the same care we've given them. This is, of course, a set up for everyone.
The more we give until we're depleted and neglect our own needs, the more we martyr ourselves, the needier we become. We drive ourselves deeper into emotional debt. Our resentments increase, and we become the dreaded victim.
Being a perpetual victim is exhausting both for us and for the people in our lives. It happens when we don't take responsibility for our choices and believe that everyone else's wellbeing depends on us. We say things like, "What am I supposed to do? Not give my sister money when I know she's struggling with her finances?" Or "Of course I'm going to spend the holidays with my mother. It doesn't matter if I have a good time or not. That's not what's important. What, am I just not going to go and make her think I don't love her? Then what?" When we are victims, everything we do is a burden. We have to give that unlikable coworker a ride home if they ask. We have to stay at the job we hate. We have to say yes when a family member asks us for a favor. We have to suck it up and give our last piece of energy away.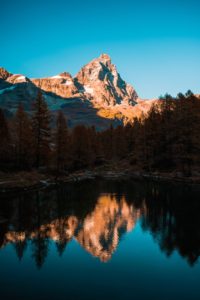 Sometimes it's a fine line between care-taking and taking care of our responsibilities. If we are in charge of caring for children, animals, or dependent adults we can't stop or duties, but we can ask for help and make sure we are meeting our biological and emotional needs. We can make sure that we're not trying to do more than we realistically can. We can remember that we can say no. Care-taking has the attitude of "I have to do it all." Boundaries and taking care of our responsibilities are about choices and sound like "This is what it is right now. Is there a way I can approach things differently? Is there a different perspective I can access? What are my choices here?"
It's normal to want to help someone when we see them in need. Helping doesn't mean we're not setting healthy boundaries. It's not so much the what as it is the how and why. Am I saying yes to this person because I genuinely want to help them or because I'm afraid of losing the relationship if I don't? Am I straightening the living room because I want to maintain my responsibility to myself and the space I live in or am I doing it "at" the members of my family, huffing and stomping around, trying to get them to see how much I'm doing while they sit there and watch TV? Do I list all the things I've done today so that everyone can see how worthy and productive I am?
Loving someone and sincerely wanting to help them means that we will:
Check in with ourselves to see what kind of place we are in to help. If someone asks us directly for our help, it's always acceptable to say, "Let me get back to you," and decide what, if anything, we are willing to do.
Pay attention to relationships in which there is low or no reciprocity. Is this working for you?
Notice and be honest with ourselves when we are giving because we want to receive. (Ever heard of "needy giving?")
Take responsibility for our feelings and choices.
Not take responsibility for other people's feelings and choices.
Make a deliberate choice to take care of ourselves and stop when we need a break.
Understand that saying no is sometimes the best help we have to offer someone.
Ask ourselves why we feel compelled to help someone and what we're hoping to gain from it.                    
The more we trust and accept ourselves, the more we will trust and accept our boundaries and limits. When we've experienced relational trauma, our ability to trust and accept ourselves is compromised and sometimes terminated. If we are willing to be uncomfortable as we learn how to identify, set, and hold the boundaries that feel right for us, we will be able to contact self-trust and self-acceptance again or for the first time. We will test patience, fail, disappoint others, feel awkward, and make mistakes. And we will finally learn that we can survive all of those things.
This practice, like so many others, is a slow burn.
Love and Be Loved,
Natalie
I am a licensed mental health professional serving Portland, OR. 97205.